PORTABLE FIRE EXTINGUISHER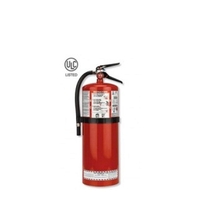 SALE, REFILLING AND MAINTENANCE OF THE FIRE EXTINGUISHER
It is important to have a working fire extinguisher on hand in case of a fire. Whether it's for purchase or for a compliance check, a cleaning or a refill, Desjardins Sécurité du Bâtiment has been your fire safety expert for over 65 years.
At Desjardins Sécurité, we guarantee:
• The sale of fire extinguishers that comply with the NFPA 10 standard
• Installation by a team of professional technicians
• Filling, recharging and verification of your extinguishers
• Maintenance and cleaning for full functionality
You can count on us for the filling service according to the standards and instructions indicated by the manufacturers. Discover our entire range of certified brand extinguishers.
FIRE EXTINGUISHER CHECK SERVICE
At Desjardins Sécurité du Bâtiment, we offer a wide range of fire extinguishers to ensure optimal protection in case of fire. Whether for the commercial or residential sector, it is imperative to have safety devices and equipment in good working order to limit damage.
Our technicians are recognized experts in the verification and maintenance of all portable fire extinguishers. They will be able to meet your needs for the annual inspection and certification of your device.
Available quickly, we are at your service in the Greater Montreal area and its surroundings.
Do you want to increase the security of your home or business? Desjardins Sécurité du Bâtiment offers fire alarm and sprinklers services for your protection against fire.