Automatic Fire Sprinkler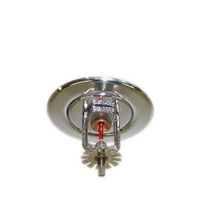 Fire Sprinkler Experts for Unparalleled Protection
At Desjardins Building Security, your safety is our top priority. We provide state-of-the-art fire sprinklers coupled with impeccable service to ensure your peace of mind. Our automatic sprinkler systems, designed to react to excessive heat, safeguard your establishment against fires.
Comprehensive Range of Fire Protection Solutions
We offer a wide variety of sprinkler systems tailored to meet your fire protection needs. Our qualified technicians ensure installations compliant with standards, ensuring your safety. Our proactive approach allows us to offer tailored and proven solutions aimed at preventing risks.
Services Offered
Sprinkler Installation

Additions and Modifications

NFPA-Compliant Inspections
Contact Us for Professional and Reliable Protection 
Reach out to us for professional sprinkler installation or inspection services. With over 55 years of experience, we serve various sectors and are dedicated to our clientele.
Complete Protection: Fire Extinguishers and Inspection Services 
In addition to our sprinkler solutions, Desjardins Building Security offers an extensive range of extinguishers and ensures their inspection to guarantee your compliance and safety.
Feel free to contact us for any information or to benefit from our comprehensive fire protection services.