Fire Alarm Systems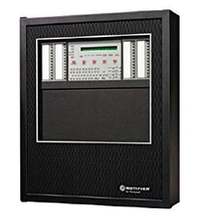 INSTALLATION AND INSPECTION OF YOUR FIRE ALARM
For an optimal and effective protection of your building and its occupants, choose one of our fire alarms. With Desjardins Sécurité du Bâtiment you can benefit of the installation and inspection of your fire alarm system at any time of the day. In the event of a defective system, our team of qualified technicians will ensure the maintenance and repair of your fire detector, in accordance with current standards to guarantee you increased security.
We have a wide variety of models of alarm systems, whether for your business, your building or your home through our partners Mircom, Notifier by Honeywell, etc.
At Desjardins Sécurité, we guarantee:
• The installation of a fire alarm that meets ULC S 536 and ULC S 537 standards
• A service contract and agreement
• Upgrades and additions if necessary
• Inspection, repair and maintenance of your alarm system
Our technicians are available 24/7 to install, modify or maintain your fire security system. With fire alarms you are assured of constant protection against fire.
Trust our 65 years of expertise and our solid know-how in fire alarm systems. Our reputation with small, medium and large businesses in Montreal is due to the trustworthy relationship we have established with our clients thanks to our high-performance fire security systems.
Do you have questions about siamese signs, smoke detectors, heat detectors or carbon monoxide detectors Contact us and our customer service will answer you as soon as possible.